A local farm, offering quality and healthy eating.
Situated in the heart of rural Essex, Little Mountains is a mixed working farm and since 1953, the Mann family have been rearing turkeys to full maturity with feed milled on the farm from home grown cereals – the secret to the flavour!
The farm shop in Great Totham also sells their home produced pork for year round sausages, gammon, pork loin and pork chops. Locally produced beef, lamb and chicken is also available.
Throughout the summer, the farm offers traditional "Pick Your Own" soft fruit offering an opportunity for families to enjoy a day out on the Farm.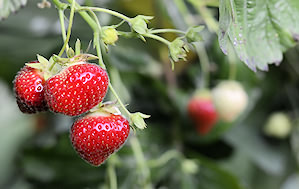 Pick Your Own
From May-Aug we welcome you to the farm to Pick Your Own soft fruits - makes for a lovely day out!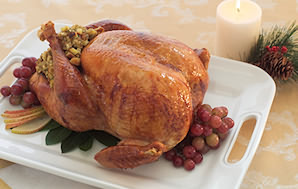 Turkeys
Please phone 01621 891215 for all turkey enquiries throughout the year or order online for Christmas.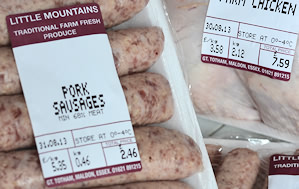 Fresh Meat
We are very proud of our on-site butchery where we prepare the very best meat for your table.